Instructions on how to leave Simba a Review on ASI
Leave a review for Simba on ASI by following the below steps:
You must have an online account with ASI in order to leave a review
Step 1: Click on this link
https://www.asicentral.com/supplierratings
Step 2: Log in to your ASI Account
After clicking the link above, you'll be asked to log into your ASI online account. Enter your ASI login information here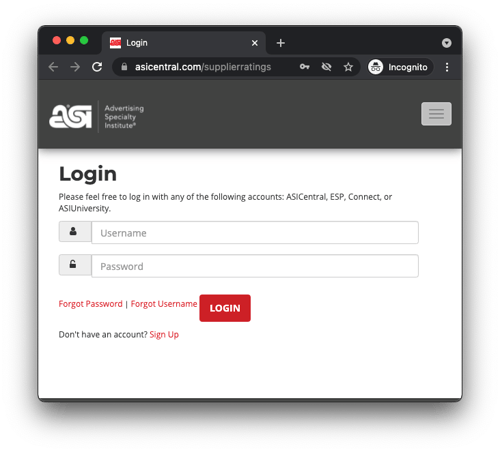 Step 3: Enter Simba ASI# (87296)
Once you login, you will need to enter Simba's ASI Number right under "Rate Your Experiences Here"

Step 4: Submit Review
Once you have entered Simba's Supplier Number. You can submit the rest of your review: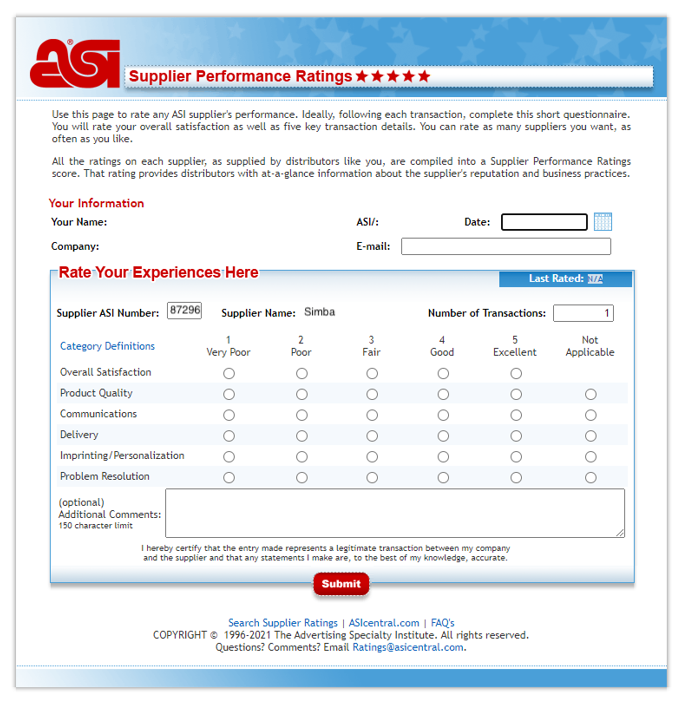 That's It!
Once you hit save on the review you're all done. ASI will notify us of your review in a few days.